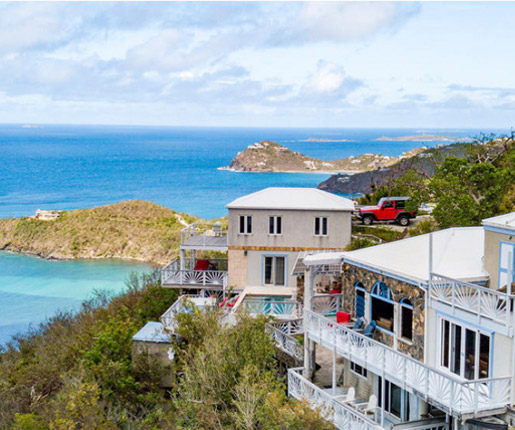 Luxurious Villa with Excellent Amenities in Virgin Islands
Villa Equinox is a beautiful house in the Caribbean in St. John Virgin Islands. Located near the beach, this is your ideal choice for a peaceful stay or to spend your holidays.
The villa comes with a whole range of services that allow a great and comfortable stay.
Eco-friendly Materials
& Incredible Views
At Villa Equinox, we have a wide range of structures that are hand-crafted with all ecological and local materials.
When you choose us for your stay, you can start your day with the mesmerizing sea and island views. You can also enjoy incredible views from a hilltop and make your evening pleasant.